Jublee – Living in harmony, morning, noon, and night
Whether you're looking for a zest of vitality for your morning run or a soothing high for a chill evening, we've got you covered with an enjoyable way to achieve balance. Each of our products is developed to magnify every moment of your life.
Bath Salts
Soothing

-

Muscle relaxant

-

.
Indicated for your moments of relaxation, these bath salts are also suitable for sports recovery and alleviation of discomfort.
Non-psychoactive product
See more
Body Butter
Soothing

-

Muscle relaxant

-

.
Perfect for soothing muscles after physical exertion, this body butter should be applied to damp skin right after a bath or shower. This topical product is an excellent alternative to your favourite massage balms. Its formula, rich in vegetable butter and benevolent oil, ensures optimal protection and conditioning of the dermis.
Non-psychoactive product
See more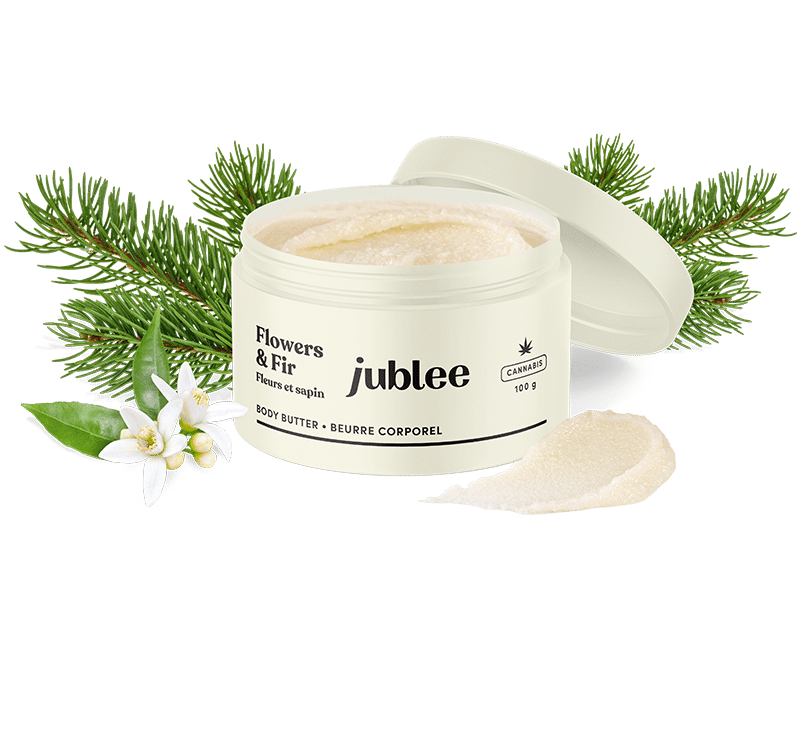 Jublee – Feel-good
science
Helping you reap the benefits of nature does not mean we leave things to chance. Our approach is based on research to offer you products of proven quality. We want you to be able to enjoy the best of cannabis in harmony with your lifestyle.