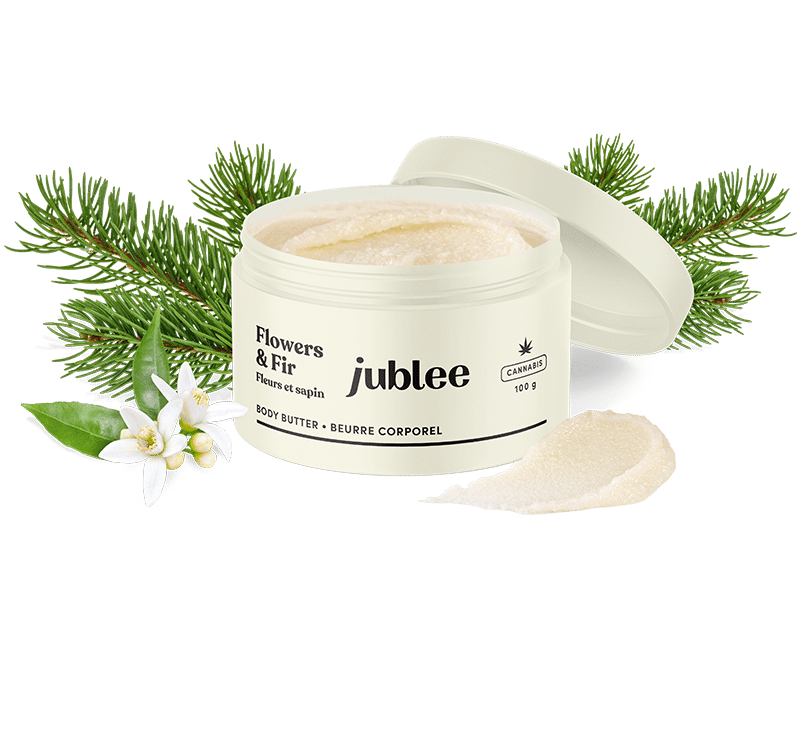 Perceptions :
Our creamy butter with floral and spicy aromas is designed to contribute to your daily well-being. Its formulation, rich in essential oils and cannabis extracts, helps relax muscles, alleviates discomfort and also provides a good conditioning of the dermis.
Desired effects:
Soothing, Muscle relaxant
Vegetarian
Natural
Nourishing
Not tested on animals
Dosages available per unit (100g)* :
* Other dosages are also available upon request.
Best times to consume :
Perfect for soothing muscles after physical exertion, this body butter should be applied to damp skin right after a bath or shower. This topical product is an excellent alternative to your favourite massage balms. Its formula, rich in vegetable butter and benevolent oil, ensures optimal protection and conditioning of the dermis.
Non-psychoactive product
Ingredients :
Mango butter, Shea butter, Cocoa butter, Grape seed oil, Ricin oil, Almond oil, Jojoba, Argan oil, MCT coconut oil, Beeswax, Vitamine E, Elderflower extract, Essential oils blend, Arrowroot starch, Cannabis extract.