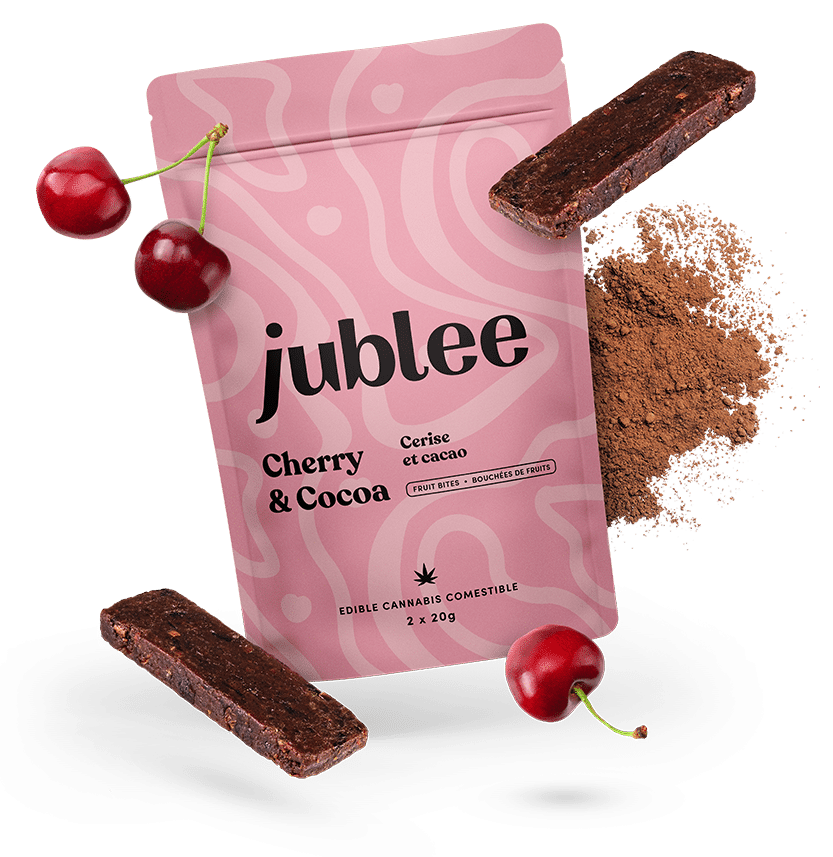 Perceptions :
We detect notes of cherry and secondary notes of torrefaction. On the palate, the crumbly sensation gives way to aromas of candied cherry and bitter cocoa to finish with echoes of sea salt and chili.
Desired effects:
Relaxing, Soothing, Sensual
Gluten-free
Nut-free
Vegan
Natural sugar
Dosages available per unit (20g)* :
* Other dosages are also available upon request.
Best times to consume :
An indulgent bite that awakens the senses. Its formula is ideal for relaxing and stimulating sensations. The presence of CBG increases the perception of pleasure and well-being without increasing the psychotropic effect of the product.
Ingredients :
Dried cherries (cherries, apple juice concentrate, sunflower oil), Dates, Dried cranberries (cranberries, apple juice concentrate, sunflower oil), Cocoa nibs, Cranberry seeds dry extract, Sunflower butter (roasted sunflower seeds), Potato starch, Coconut oil, Sea salt, Spices, Vitamin E, Cannabis extract.
Number of bites per package : 2 x 20g