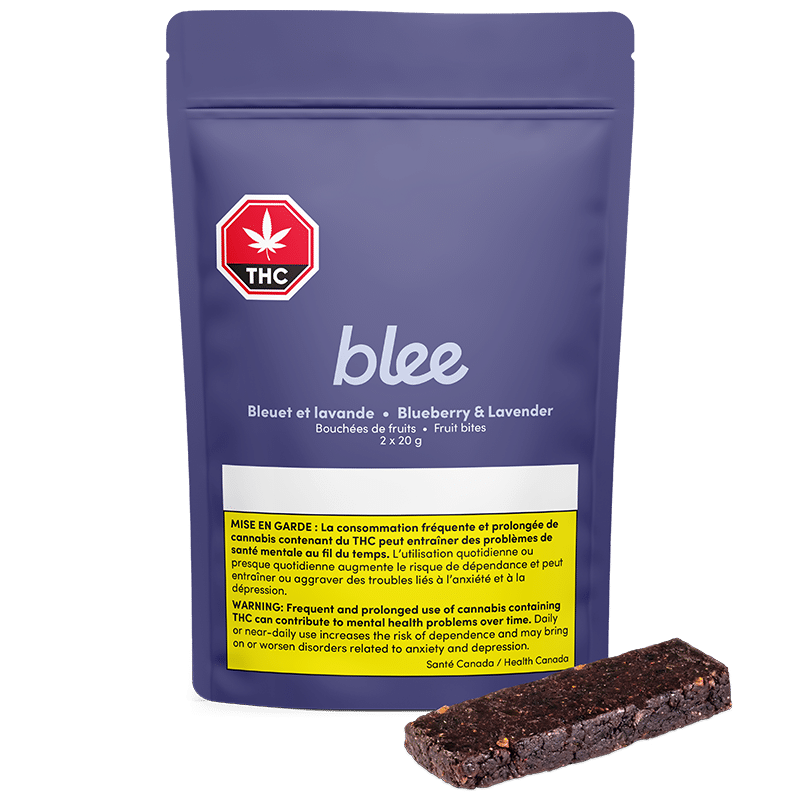 Perceptions :
The aroma of lavender dominates and leads us into a floral and suave universe. We then perceive aromas of blueberry jam. In the mouth, the soft sensation gives way to floral and sweet tastes reminiscent of an oriental pastry.
Desired effects:
Relaxing, Soothing, Sedative
Gluten-free
Nut-free
Vegan
Natural sugar
Dosages available per unit (20g)* :
* Other dosages are also available upon request.
Best times to consume :
A creamy, floral bite that is perfect for resting. Relaxing and soothing, this formula favours sleep.
Ingredients :
Dried wild blueberries (wild blueberries, apple juice concentrate, sunflower oil), Dates, Potato starch, Sunflower butter (roasted sunflower seeds), Coconut oil, Carrot fibre, Purple sweet potato powder, Sea salt, Lavender powder, Vitamin E, Spices, Cannabis extract.
Number of bites per package : 2 x 20g