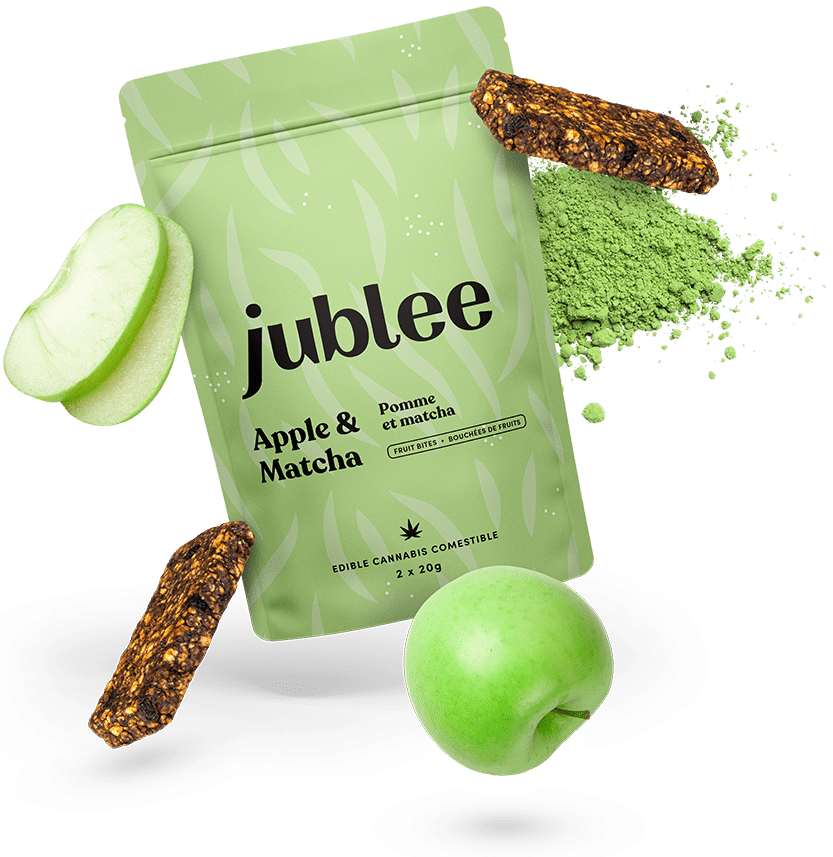 Perceptions :
We detect notes of candied fruits and spices. On the palate, after the smooth sensation, we perceive the fresh, green and herbaceous touch of matcha to then give way to a delightful spicy and slightly acidic apple taste.
Desired effects:
Euphoric, Uplifting, Energizing
Gluten-free
Nut-free
Vegan
Natural sugar
Dosages available per unit (20g)* :
* Other dosages are also available upon request.
Best times to consume :
An uplifting bite designed for the physically or intellectually active times of our lives. Primarily for daytime consumption, this formula can also lend itself to your more adventurous nighttime activities. The presence of CBG increases the perception of pleasure and well-being without increasing the psychotropic effect of the product.
Ingredients :
Dried apples, Dates, Dried cranberries (cranberries, apple juice concentrate, sunflower oil), Sunflower butter (roasted sunflower seeds), Coconut oil, Tamarind powder, Lemon juice concentrate, Organic matcha green tea powder, Water, Spices, Sea salt, Vitamin E, Cannabis extract.
Number of bites per package : 2 x 20g