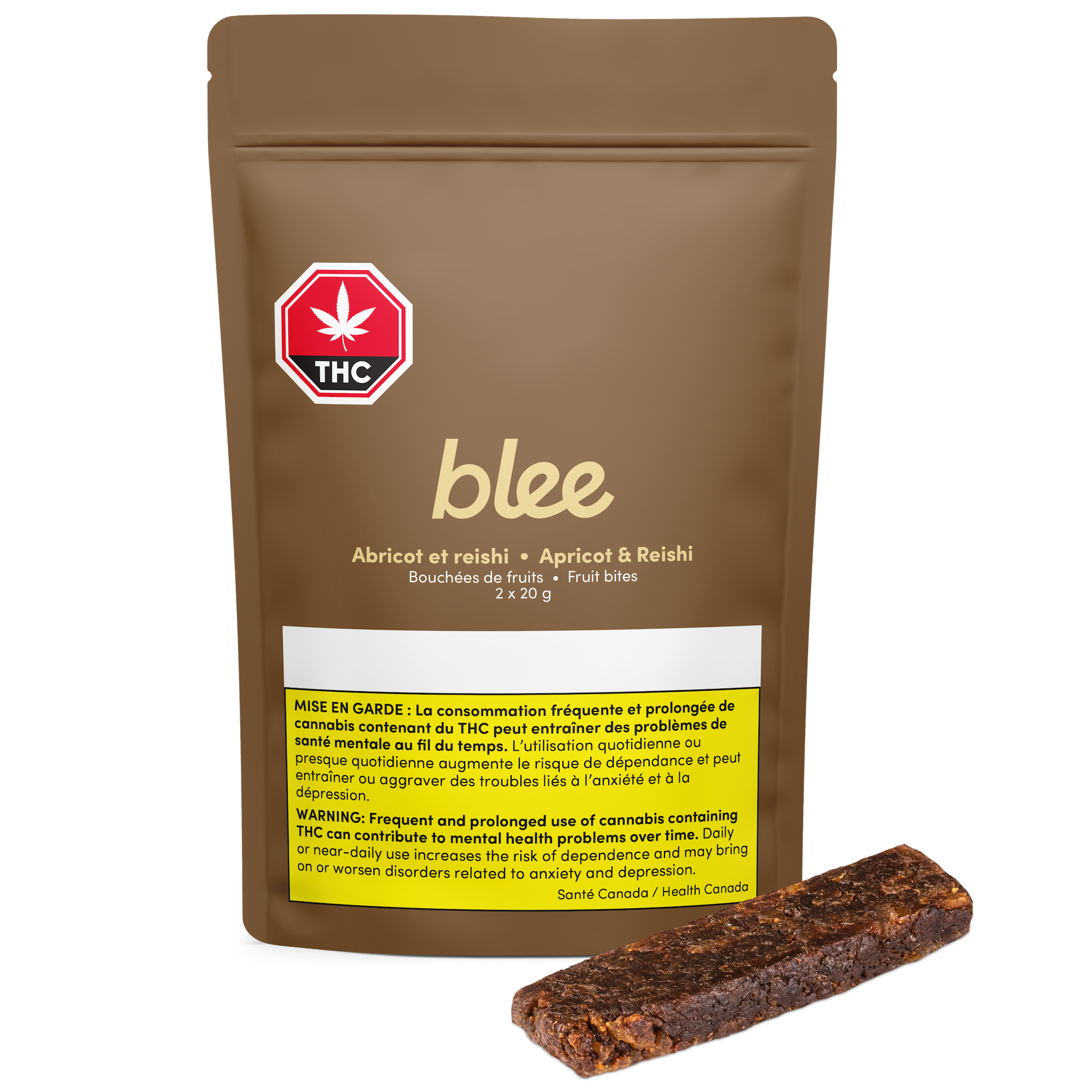 Perceptions :
We detect notes of apricots, spicy dates and oriental dessert. On the palate, the creamy sensation gives way to aromas of candied apricot to finish on hints of curry.
Desired effects:
Relaxing, Euphoric, Soothing
Gluten-free
Nut-free
Vegan
Natural sugar
Dosages available per unit (20 g)* :
* Other dosages are also available upon request.
Best times to consume :
A bite to be taken at any moment of the day or night. Its formula is suitable for relaxation as well as for creativity or contemplation.
Ingredients :
Dried apricots (apricots, rice flour), Dates, Sunflower butter (roasted sunflower seeds), Lemon juice concentrate, Coconut oil, Tamarind powder, Carrot fibre, Water, Potato starch, Sea salt, Reishi powder, Vitamin E, Spices, Cannabis extract.
Number of bites per package : 2 x 20 g